Range Vent Hood Accessories
Item # 1890433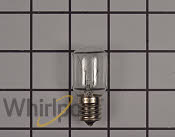 Microwave incandescent light bulb, 40 Watt. Has small screw in base. If the light bulb threads are corroded, or the bulb base is too large, the socket may also need to be replaced.
OEM Part - Manufacturer #8206232A
Item # 1958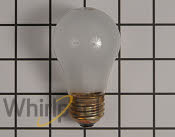 40 Watt frosted appliance light bulb.
OEM Part - Manufacturer #8009
Item # 1549456
Stainless steel brightener, 8 ounces. It easily and effectively brightens stainless steel, chrome, copper, aluminum and brass surfaces. It removes heat and discoloration and yellowing. It is safe for use on food preparation surfaces.
OEM Part - Manufacturer #W10252111