Whirlpool Washer/Dryer Combo Suspension Spring
Item # 671098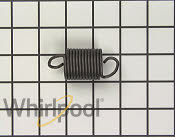 Washing machine suspension spring. If the suspension spring is broken, the washer will be off balance.
OEM Part - Manufacturer #WP63907
Item # 1549326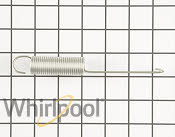 Washing machine tub counterbalance spring. This spring offsets the weight of the motor on the front of the washer. If broke, the tub will lean forward and the tub will be off balance during the spin cycle.
OEM Part - Manufacturer #WPW10250667
Item # 1175779
Washing machine suspension spring set. Supports complete tub assembly.
OEM Part - Manufacturer #280159